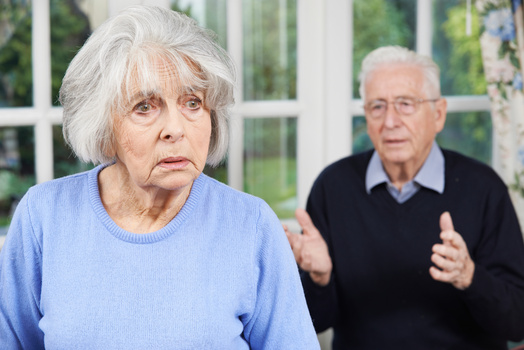 Cognitive decline can be permanent or, in some cases, temporary. The latter may be seen in people with severe infections, fevers, and liver disorders that cause high ammonia levels that may affect brain function. Here are some of the most common symptoms of cognitive decline and how you can help your senior loved one address them. 
Personality Changes
If you notice a change in your loved one's personality, it may signal the beginning of cognitive decline. Personality changes may be the result of frustration because your loved one is unable to remember things, which may lead to feelings of sadness, depression, anxiety, and isolation. 
If you're used to seeing your loved one in good spirits and then all of a sudden notice he or she lashes out, cries frequently, or exhibits aggressive behavior, make an appointment with the doctor, who will evaluate your loved one's cognitive function to determine if he or she is in the early stages of Alzheimer's disease or another type of dementia. The doctor may also investigate physical causes for cognitive decline, such as a urinary tract infection or medication side effects.
Personality changes and irritability are the most common symptoms of cognitive decline. Seniors can face a variety of challenges as they age, many of which can be mitigated with the help of professional in-home caregivers who provide high-quality at-home care. Trust Home Care Assistance to help your elderly loved one age in place safely and comfortably.
Weight Loss
Your loved one may be forgetting to eat, causing his or her weight to decrease. At the first sign of weight loss, take your loved one to the physician for a checkup. Forgetting to eat can lead to severe weight loss and cause nutritional deficiencies and muscle wasting. 
Incontinence
Both urinary and fecal incontinence may be signs of cognitive decline. Your loved one may forget to use the bathroom, or he or she may not recognize the urge to use the bathroom because cognitive decline can make the brain unable to receive sensations from the bladder and bowel. The doctor will need to determine if incontinence is the result of psychological changes or if there's a physiological reason for it. Further evaluation may be needed, so the primary physician may refer your loved one to a neurologist, urologist, or gastroenterologist.
Keeping track of a loved one's health can be exhausting and stressful. Family caregivers need to care for their own wellbeing. If you're caring for an aging loved one and are feeling overwhelmed, consider hiring a professional caregiver to provide respite care. Anchorage families who want to prevent burnout can turn to Home Care Assistance. One of our professional caregivers can assist your loved one at home while you take a nap, go to work, run errands, or go on vacation.
Repeating Thoughts
If your loved one repeats his or her thoughts during a conversation, cognitive decline may be the reason. Your loved one may forget he or she has already expressed certain thoughts and verbalize them again and again during the same conversation. While a gentle reminder may be effective at eliminating repetitive patterns, it may agitate or embarrass your loved one. If you feel the need to remind your loved one that he or she has already mentioned a specific thought, remind him or her in private, not in front of other people, to avoid further emotional distress. 
Without proper training and skills, it may be difficult to stay abreast of your parent's symptoms. Caring for a senior loved one can be challenging for families who don't have expertise or professional training in home care, but this challenge doesn't have to be faced alone. Family caregivers can turn to Anchorage Home Care Assistance for the help they need. We provide high-quality live-in and respite care as well as comprehensive Alzheimer's, dementia, stroke, and Parkinson's care. To create a customized in-home care plan for your loved one, call us at (907) 770-0907.