About Our Staff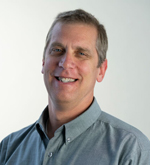 Rob Buck – Owner and Administrator
Rob is Owner and Administrator of Home Care Assistance of Anchorage and is a retired Alaskan public school teacher. He is also a Board Member for Challenge Alaska, an organization that provides recreational therapy for disabled Alaskans. He is a husband and father of three children, one of whom is severely disabled and needs twenty-four hour care. It is through this experience of dealing with home care agencies and caregivers that brought him to ownership of a Home Care Assistance franchise. He is committed to the idea that being at home is the best way to live regardless of circumstances. Rob is determined to Change the Way the World Ages, one client at a time.
Clare Jackson, Registered Nurse

Clare Jackson RN, BSN has been practicing as a nurse for the past seven years. She began her career in adult and pediatric emergency medicine after graduating from Cedarville University nursing program. After several years working with chronic and acutely ill patients, she has most recently transitioned into clinic nursing at a local community health center. Clare is passionate about seeing patients and their families provided with excellent care. Her critical care experience has prepared her to understand the needs and challenges faced by elderly loved ones and their caregivers.